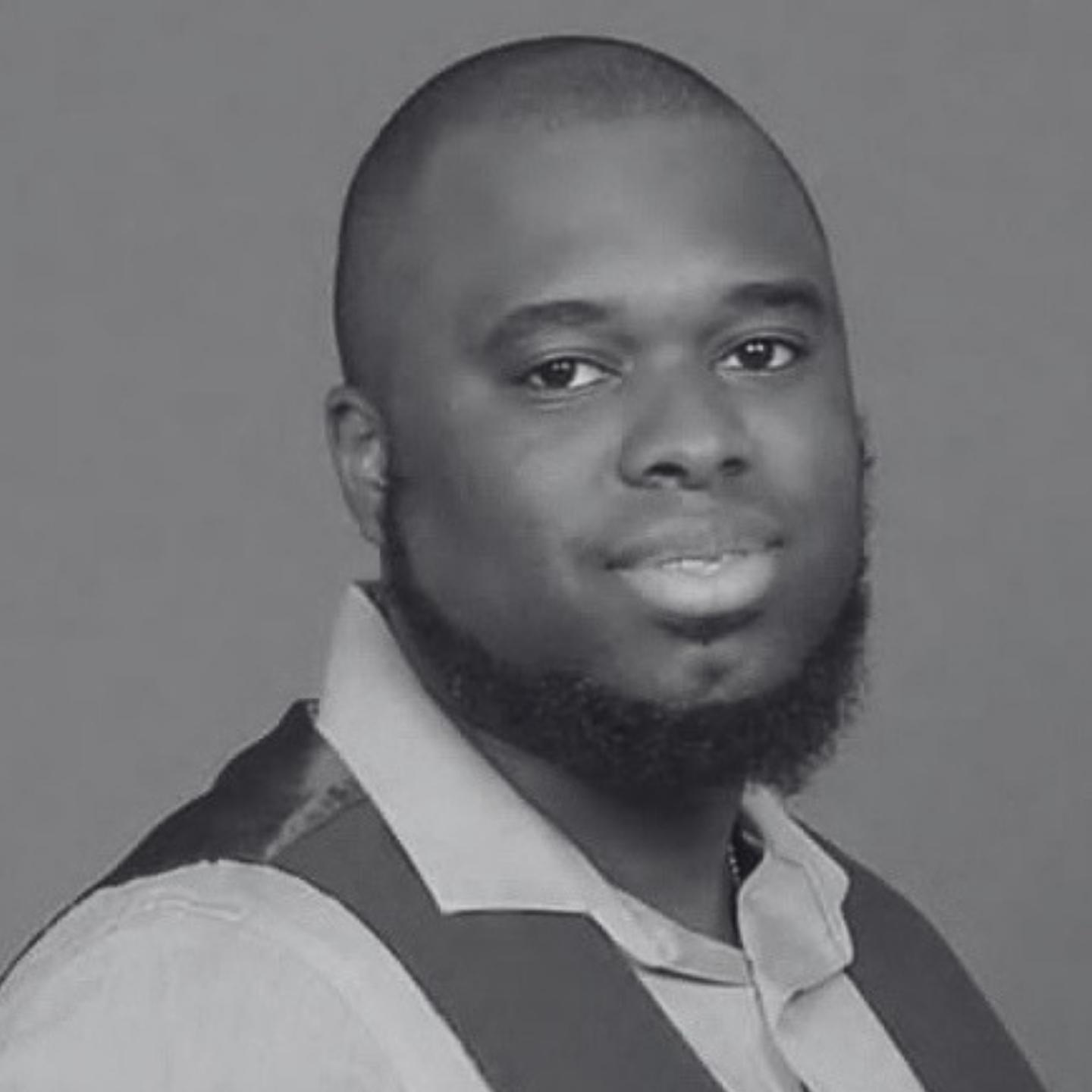 Kevin Benoit, MBA
Founder & Executive Director
Empowering the urban community has been a goal for Kevin Benoit for almost–20  years. As a freshman in college, in May of 2004, Benoit created Parlé Magazine, an entertainment magazine spotlighting entertainment and featuring celebrity interviews, but also mindful to keep literacy and the written word at the forefront.  The publication was created to empower, entertain, educate, motivate, and engage Black and Brown lives within the media industry. Black-owned and Black-led, the publication prioritizes BIPOC voices and stories. The magazine continues to this day.
A first generation Haitian American, Kevin graduated from John Jay College of Criminal Justice in 2007 with a Bachelors of Science in Legal Studies. He also has a Master's In Business Administration with a focus in media management.
Over the years he has worked at several nonprofit organizations in a variety of roles, all in New York City.  In a quick snap shot he's worked with formerly incarcerated youth at Police Athletic League; worked with youth with developmental disabilities at Job Path and Hip-Hop 4 Life; and worked with homeless and displaced youth with SCO Family of Services.  He's run after school programming in high schools with Imani House, and worked with students pursuing careers in media at HarlemLIVE.  Most recently he worked as an administrator at a charter high school in Brooklyn in the role of College and Career Readiness Manager, developing internship partnerships for high school students and spearheading all aspects of transitioning into senior year and making post-secondary plans.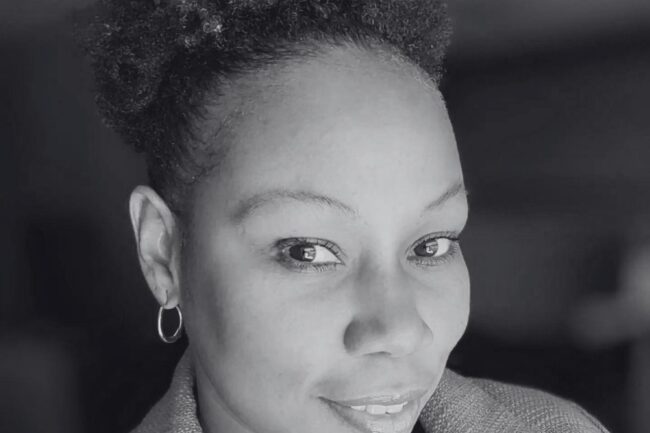 Ronnette A. Cox
Board Chair
Ronnette (she, her) is a Guyanese graphic designer, consultant, community organizer, and author with over 15 years of exper­i­ence in Web Design, SEO, and Branding.
An experienced community organizer, Ronnette currently works in digital communications, where she focuses on digital organizing and increasing the online visibility of social justice organizations.
Ronnette sits on the boards of multiple community-based organizations focusing on youth development. She is also the former treasurer and founding communications chair of Brooklyn's Community Board 17. While volunteering her time, she works to fix websites, imple­ment growth strategies, and prepare these essential organizations for the future.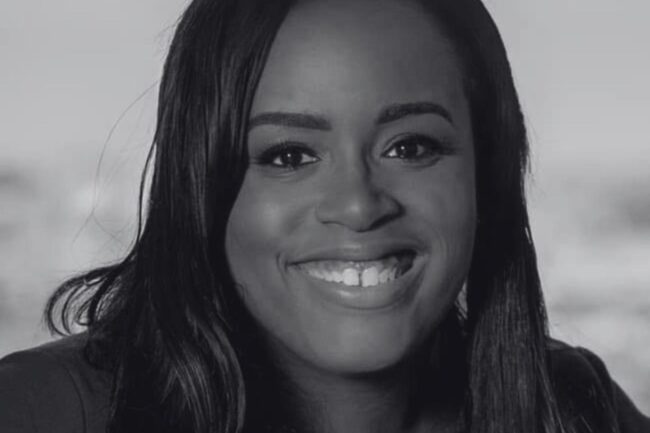 Erica Buddington
Throughout Erica Buddington's 15-year career, she has developed mastery in educational consulting, EdTech, instruction, digital learning, social-emotional learning, Black history, social media, and creative writing. She is on a mission to curate culturally-affirming content that defies and decolonizes the status quo. A Hampton University alumna, Erica is an educator, author, T.V. show producer, and the founder of Langston League.
Langston League specializes in teaching educators how to design and implement culturally relevant responsive instructional material at the intersection of Black history and pop culture. Since its inception, Langston League has served clients across multiple states and two countries, including M.I.T.'s Scratch, Movers & Shakers, Google Code Next, N.Y.C. Department of Education, Achievement First Schools, Medgar Evers College R.O.L.L. Program, The Schomburg Center for Research in Black Culture, N.B.C. Universal, Monkeypaw Productions, The League, Up Academy, and Because of Them We Can.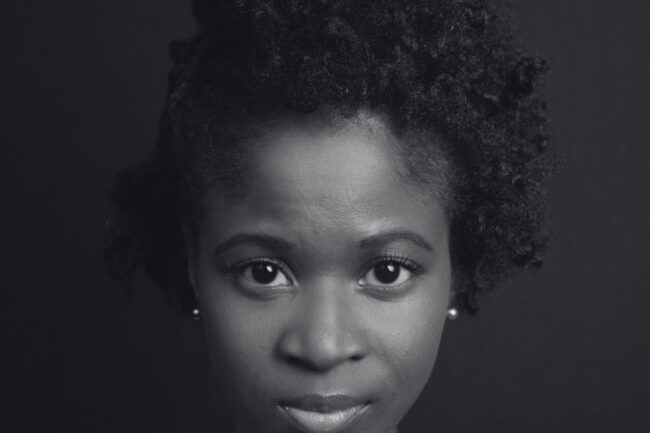 Fariso Jordan Maswoswe
Fariso is a Los Angeles based actress and writer avidly invested in the condition of the world. Her most prominent work, Georgia, is an Off-Broadway play exploring opposing perspectives on sexual consent.
As the founder and director of Setting the Stage, a theatre-based college-preparation program, Fariso is dedicated to serving youth from underserved communities. She has worked as a teaching artist since 2010 and obtained multiple grants on behalf of both Setting the Stage and Georgia.
Fariso uses her zeal for the arts as a tool for social advocacy, serving as an advocate and educator to promote justice for women, girls, Black people, people of color, people with developmental disabilities, and people who are incarcerated.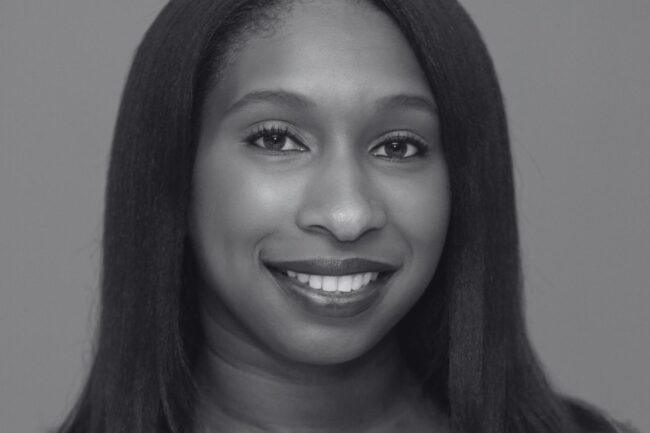 Aisha Al-Muslim
Aisha Al-Muslim is a two-time Pulitzer Prize finalist and the senior editor for newsroom internships at The Wall Street Journal.
Aisha's career includes business reporting at Newsday, where she was a 2014 Pulitzer Prize finalist for a series on police misconduct. She also served as editor of the Spanish-language community newspaper, El Correo de Queens. She was a reporter for its sister newspaper, the Queens Courier.
Born in Panama, Aisha holds a master's degree in journalism with a concentration in urban studies from the Craig Newmark Graduate School of Journalism at the City University of New York (CUNY). She completed her undergraduate degree at Lehman College, majoring in multilingual journalism and minoring in Italian and Black studies.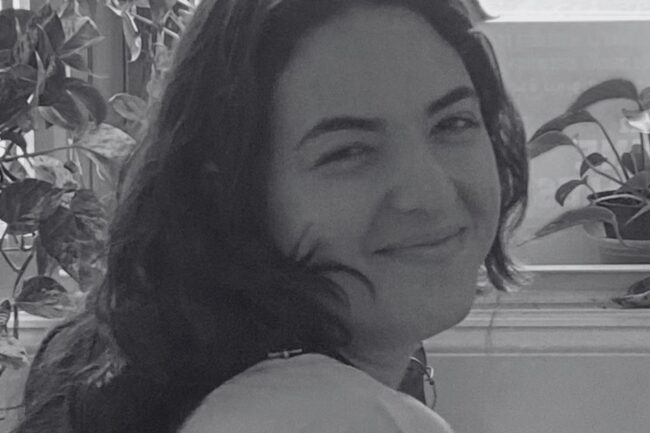 Haley Siegel
Haley Siegel began her career in education as a middle school math teacher in the city of Chicago after graduating from Michigan State University with her degree in Special Education-Learning Disabilities, K-12. From Chicago, Haley moved to New York where she continued educating middle schoolers. In the most recent years Haley has stepped out of the classroom, and into the roles of facilitating, coaching and project managing. Haley has a passion for bringing ideas to life through experiences and deeply believes in educating. To Haley learning is a verb and should be integrated with activities from cultures throughout the world. Haley deeply believes in youth centered work that unapologetically works to shift narratives and centers people whom have historically and systemically been pushed aside. Haley grounds herself through plants, yoga, cooking, and most importantly laughs with friends and family.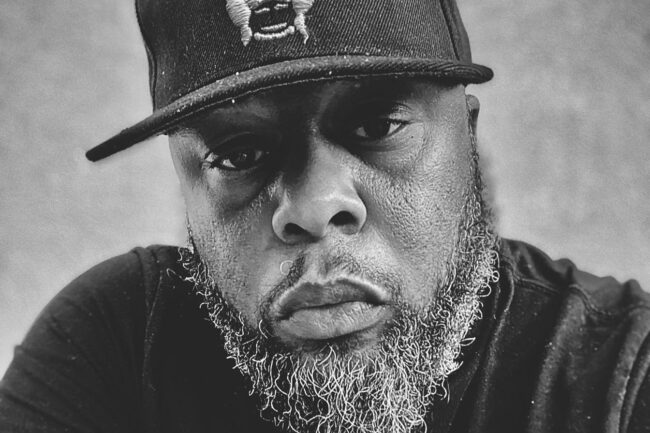 Salahadeen Betts
Salahadeen Betts is a talented creative with a remarkable ability to lead, motivate, and manage people to produce great media. With over 20 years experience in media, he brings diverse design experience to the forefront including a specialty in digital content development.  Betts is an experienced designer, photographer and videographer who founded Salahadeen Betts Studios, a full scale photography and video production company focusing on lifestyle events, weddings and more. Aside from his own entrepreneurial success, Betts is uniquely skilled in strategic planning and creating partnerships to drive success for nonprofits and corporations.  He served as a program director at Harlem Children's Zone for almost 10 years at a number of youth sites before moving into a communications manager role in 2018, where he still presently plays a large role.
The born and bred Harlemite has long believed in serving his community by mentoring the youth and surrounding them with positive influences.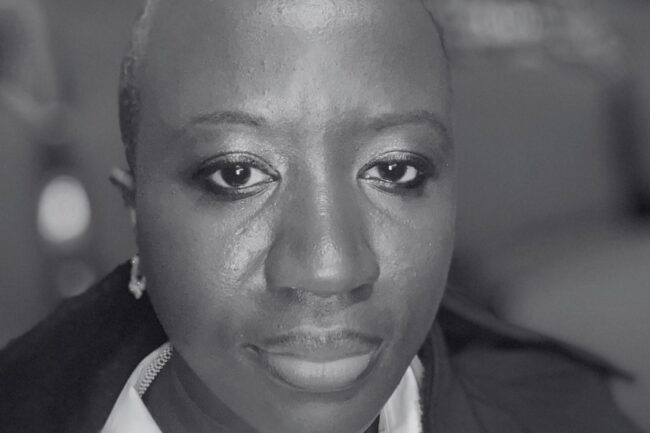 Carly Fitz-Henley
President
Born in Port-au-Prince, Haiti and raised in the heart of Brooklyn, NY, Carly Fitz-Henley has worked in the nonprofit sector for over fifteen years. She has worked directly with several social and community outlets to benefit and uplift the developmentally disabled population, specifically children, young adults and families living in disparaging and marginalized communities on Long Island and Poughkeepsie, NY. She received her Bachelors of Science in Health Science (with a concentration in Public Health) and Social Science in 2005 and shortly after went on to receive her Masters in Public Administration.
She has had the opportunity to gain experience and knowledge while working in several capacities that include, but are not limited to direct support, administrative, and financial roles. Carly Fitz-Henley hopes to bring her knowledge and support to Parle Endeavors to continue to empower and support all young adults with all abilities in their journey for knowledge and growth in all fields related to media, arts, journalism and entertainment.
Jamica Craig
Treasurer
Jamica Craig is a dedicated Math Educator and Instructional Coach with over a decade of experience inspiring youth to enjoy learning mathematics. In her current role as an Academic Manager for Zearn, she works to ensure the K-8 math curriculum is accessible to all students. She has a Master's degree in Curriculum and Instruction with a concentration in Mathematics. Jamica has previously served as the founding Deputy Director of Applied Science for an XQ Super School in Brooklyn, NY.
Jamica's passion for empowering youth has kept her involved in various aspects of education. She has served on the advisory board for an educational nonprofit where she helps advance educational equity for students across the nation. Additionally, she has served as a judge for the Best of STEM Awards and has spoken on various panels in support of equitable practices in schools.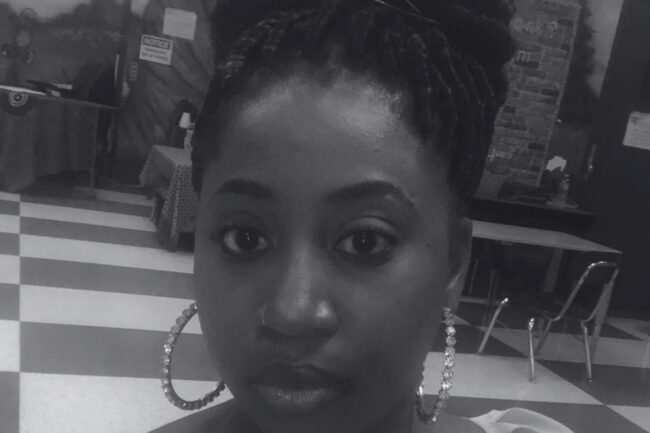 Stacy Gardiner
Secretary
Hi I'm Stacy Gardiner.
Nothing matters more to me than the absolute success of this company. Our passion for community resolution is needed more now than ever before. My role is instrumental in our success and with my experience as a community organizer I believe that I can contribute to it all.