The Parlé Endeavors Teen Poetry Slam Series is a New York City wide poetry exhibition series, features young adults 13 – 19 years old, who will perform spoken word poetry or a cappella rap.  The event will be judged by a revolving panel of artists and performing artists who have been involved in spoken word in the past, or present.
The top 5 finalists from the Summer series will split $2500 in prize money.
1st place:  $1,000  |  2nd place:  $750  |  3rd place:  $500
4th place:  $150  |  5th place:  $100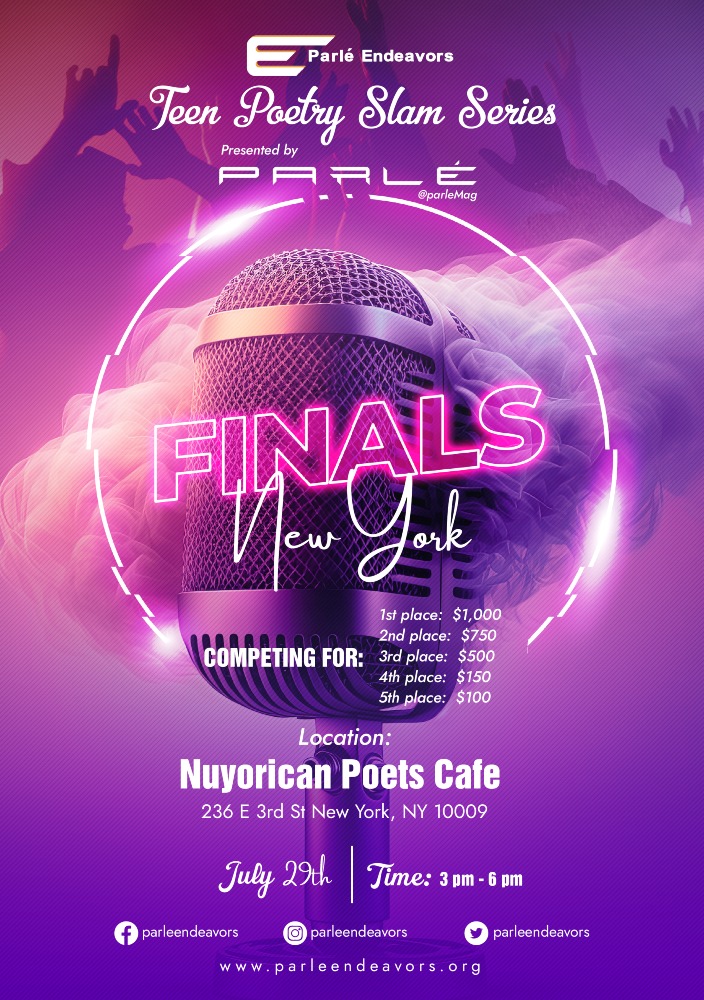 The 10 poets who have advanced to the finals are (in alphabetical order):
Ania Rush
Aniyah Artis
Evellyn Paredes
Fatima Saidysall
Lena X
London Little
Mariam Dembélé
Sobeana Woodley – Sobers
Stephanie Pacheco
Yaiden Perez Cabrera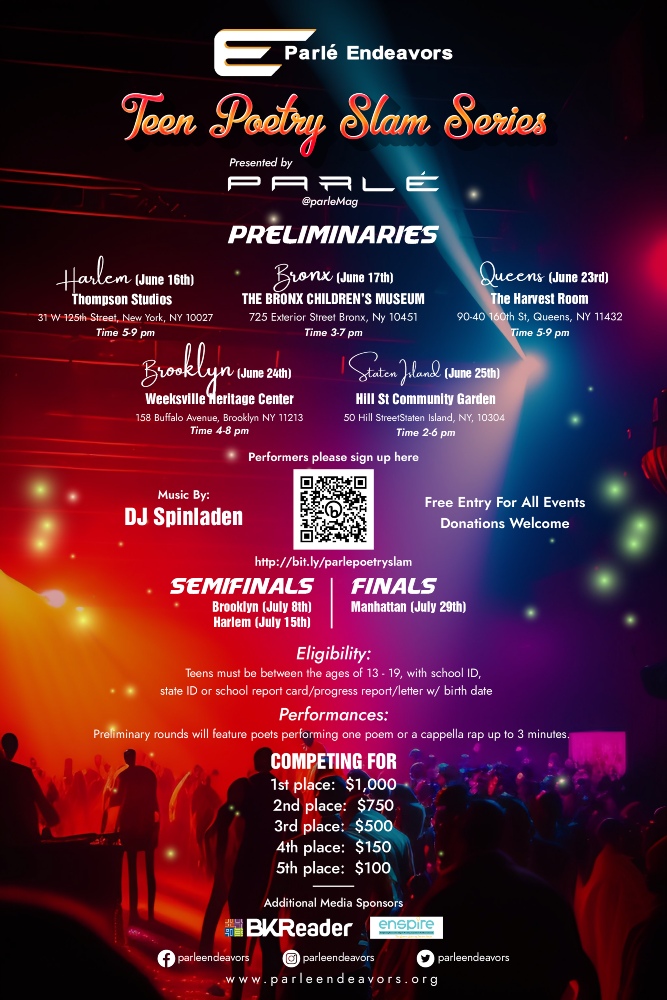 There were 5 preliminary rounds, one in each borough.
June 16th – Harlem
June 17th – Bronx
June 23rd – Queens
June 24th – Brooklyn
June 25th – Staten Island